Bird Watching
It is not just the nature that attracts us to Pahang but the diverse wildlife as well. So after sipping tea and eating strawberries at the chilly highlands of Pahang like Fraser's Hill, Cameron Highlands and Bukit Tinggi, take out those binoculars to catch a glimpse of the colourful flock of feathered friends.
These parts of Pahang are home to montane birds like the grey chinned minivet and hill blue flycatcher. For fun, take any of the eight trails in Fraser's Hill through the rainforest to find the rarer species.
In the lowlands, places like the Jerantut National Park and the Krau Wildlife Reserve have species of bird that are native to Malaysia and can only be found in Malaysia like the majestic Malayan peacock pheasant recognisable for the specks of rich blue on their feathers.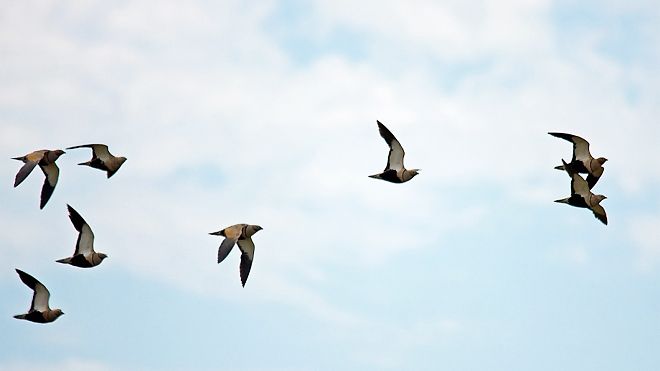 Diving Around Tioman Island
Tioman Island is the gem of Pahang (the gem of Malaysia basically) that is known for its crystal clear waters and popular diving sites. After trekking through the forest and walking through caves, let us take a moment to tan on the beaches of Tioman while enjoying the sound of the currents, fresh coconut water in hand.
After resting those muscles, we get back to our Pahang adventure by taking a dive into the azure waters to discover a plethora of sea life and some of the most colourful coral reefs. Take a boat to the best dives sites like Labas Island or Tiger Rock for a peek at an underwater garden of corals. Jahat Island is slightly further away but worth the trip to see bigger marine life barracuda and batfishes.
If you are up for it, skip the 5-star resorts for humble chalets in the many fishing villages like Kampung Genting and Kampung Tekek.  Get a closer look at how the locals go through their daily lives and they might even share with you some of the more hidden diving spots or share their daily catch. You never know.
Weird accommodations can be found in Sungai Lembing called Capsule Retreat where guest sleep in circular pods right in the jungle.
Bayu Dive Center at Kampung Genting on Tioman Island offers SDI Open Water Scuba Diver Course for adventurers that want to learn how to dive
Get an experienced bird guide to take around to all the bird watching hotspots around Pahang with Bird Malaysia
Interested to discover the history and wildlife of Pahang's caves? Merapoh Adventures has some great group tours.